6th Committee of Expert on UN-GGIM was held from 1-5Aug 2016, at the United Nations Headquarter in New York. Around 300 participants from the member states of UN-GGIM and international organizations participated in it.
Korea introduced its national geospatial utilization technology and experience in response to disaster risk, convergence of spatial·statistical information, and land management.
International Steering Committee for Global Mapping(ISCGM) finished mapping and decided to transfer established data to United Nations Group on the Information Society(UNGIS).
Also it was resolved that spatial information related organization (UNRCC) is integrated with UN-GGIM for strengthening function of spatial information management in UN.
Workshop for Land management Working Group, which will be held in conjunction with UN-GGIM-AP (Oct, Malaysia) and international forum issue on spatial information law·policy was discussed. The chief of the UNGIS emphasized the necessity of disaster risk management and suggested to establish related UN education center in Korea.
As the role of UN-GGIM in the UN is strengthened, establishment of joint confrontation system together with national land name, disaster risk prevention, environment and climate related national organizations is needed.
In addition, as chairman and vice-chairman of land management Working Group and position reference Working Group in the Asia-Pacific region, way of continuous participation in it and cooperation with member states should be made. the way of establishment of UN education center for disaster risk management needs to be reviewed collaborating with related department.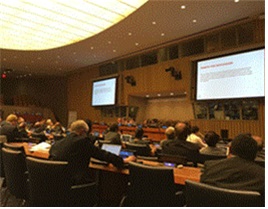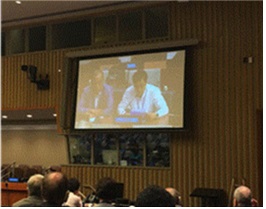 6th Committee of Expert on UN-GGIM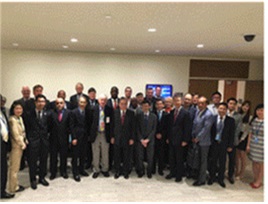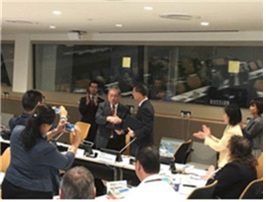 Discussion on 5th UN-GGIM-AP Plenary Meeting