From April 19, 2015 to May 9, at NGII, training on survey and empowerment of mapping related institutions was conducted for 16 people from 8 countries (Cameroon, Egypt, Ethiopia, Mozambique, Republic of South Sudan, Rwanda, Sri Lanka, Kyrgyzstan).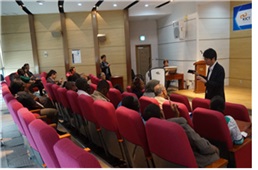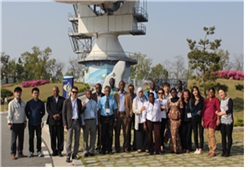 <Lecturing> <Field trip to VLBI center>
Main achievements of the training are:
1. Country report for sharing status of surveying·mapping of each countries and establishing action plan of spatial information development method based on Korean experience.
2. Thematic lecture on establishing national control points and base map; laws and regulations on survey, GIS practice and field trip (VLBI center, Korea Appraisal Board, Korea institute of civil engineering and building technology etc).
3. Finding way of cooperation and provision of technical adviser for countries, which is related to Korean spatial information project.
In the near future, Korea will discuss how to actualize cooperation with Kyrgyzstan, Egypt, Mozambique, and Ethiopia. Also, all the participants will make at all times contact system (email, facebook etc) and conduct online technical adviser.