As the national mapping agency and a representative of the Republic of Korea, 3 delegates from the National Geogrpahic Information Institute attended the 4th Session of the United Nations Committee of Experts on Global Geospatial Information.
Recognizing the importance of this meeting, additional conferences for the global cooperation were held right before the main conference which is the 4th UN-GGIM meeting.
Two-day global forum for the integration of statistical-geospatial information was held on 4th and 5th of August to promote the importance of this topic and further cooperation between member states. As a best practice of national survey, Korea got the confirmation to distribute case study of us at the 3rd High-level Forum on GGIM in Beijing.
On 5th of August, 21st ISCGM meeting was held with more than 30 participants. At the meeting, the distinct roles of ISCGM and GM4SD (Working Group of UN-GGIM) was set up for the future improvement of Global Mapping Project.
On 6th to 8th of August, the main conference was held in United Nations Headquarters with 90 member states' delegation and 10 international organizations' experts. At each session, total 14 agenda were discussed for future direction of geospatial information management. Notable is the fact that the resolutioin on the Global Geodetic Reference Framework will be submitted to the United Nations General Assembly. Also other greatly important agenda will be continuously discussed by crossing the documents and related process for the review of member states.
Next UN-GGIM meeting will be held from 22 to 24 of October 2014 in Beijing. It will give a lot of great cases for the sustainable development. The theme of this high-level forum is 'Geospatial Information for Sustainable Development Agenda'.
* All the related documents can be acquired on the UN-GGIM website.(http://ggim.un.org)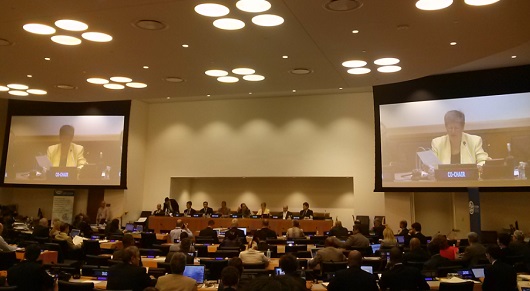 * 4th United Nations Committee of Experts on Global Geospatial Information Management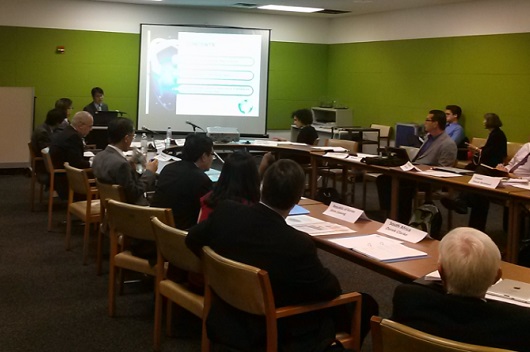 * The 41st ISCGM (International Steering Committee for Global Mapping) Meeting